Concrete pavers are widely popular due to their versatile applications and endless colour and size range.
We Supply concrete pavers for all budgets, from the cheaper dry pressed concrete and extruded pavers to the appealing dense, durable wetcast concrete range made with high performance concrete.
Concrete pavers are available in an endless colour, texture and sizing range. These range of pavers include those that are suitable for driveways, pool surrounds, patios, pathways and entertaining areas.
Concrete pavers are still popular and time-less in appearance.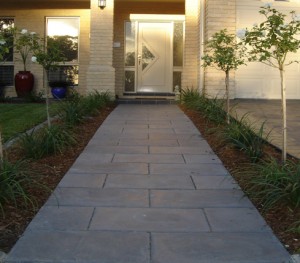 At Paving Plus we supply concrete pavers from the major brands and in all sizes and colurs. Have a look at the manufacturer's webiste for more product details and contact us for further information and pricing.
This website is still under construction and we will soon bring more product details to this site